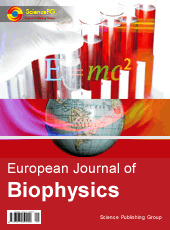 European Journal of Biophysics
European Journal of Biophysics (EJB) publishes papers in the field of biophysics, defining biophysics as the study of biological phenomena using physical methods and concepts. The journal presents original papers, reviews and letters. The primary goal of this journal is to advance the understanding of biological structure and function by application of the principles of physical science, and by presenting the work in a biophysical context. The journal is addressed to biophysicists and other specialists interested in biophysical research, teaching and techniques.
Abstracting and Indexing
Journal Article Workflow
Be familiar with the process of article publishing, then you can know exactly where your article is in the whole publication process, such as Article Reviewed, Article Accepted and Article Published. Check your article status here.