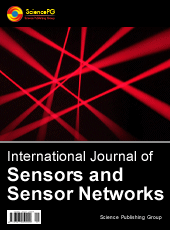 International Journal of Sensors and Sensor Networks
International Journal of Sensors and Sensor Networks (IJSSN) provides a forum for the publication of scientific research and review articles. The journal publishes topics including sensor and algorithm development, image processing techniques and advances focused on a wide range of remote sensing applications including, but not restricted to, forestry and agriculture, ecology, hydrology and water resources, sea and ice, and environmental science. Our aim is to encourage scientists to publish their experimental and theoretical results in as much detail as possible. There is no restriction on the length of the papers.
Abstracting and Indexing
Journal Article Workflow
Be familiar with the process of article publishing, then you can know exactly where your article is in the whole publication process, such as Article Reviewed, Article Accepted and Article Published. Check your article status here.