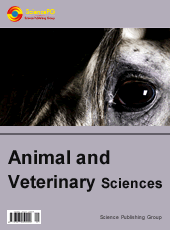 Animal and Veterinary Sciences
Animal and Veterinary Sciences (AVS) is dedicated for publication of research articles in the field of biology of animals and veterinary sciences. Articles in support areas, such as genetics, soils, agricultural economics and marketing, legal aspects and the environment also are encouraged. AVS is an important source of researcher to study articles on protection of animal production practices, herd health and monitoring the spread of disease and prevention in both domestic and wild animals.
Abstracting and Indexing
Journal Article Workflow
Be familiar with the process of article publishing, then you can know exactly where your article is in the whole publication process, such as Article Reviewed, Article Accepted and Article Published. Check your article status here.