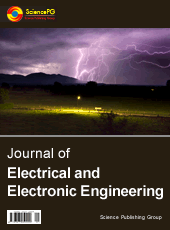 Journal of Electrical and Electronic Engineering
Journal of Electrical and Electronic Engineering (JEEE), a peer-reviewed open access journal published bimonthly in English-language, aims to foster a wider academic interest in electrical and electronics engineering, including its intersection with physics. The journal publishes original research papers, with emphasis on theoretical and experimental work. Contributions that are fundamental to the development of electrical and electronic engineering and its applications are accepted. Generally, review articles on some topic of special current interest will be published.
Abstracting and Indexing
Journal Article Workflow
Be familiar with the process of article publishing, then you can know exactly where your article is in the whole publication process, such as Article Reviewed, Article Accepted and Article Published. Check your article status here.