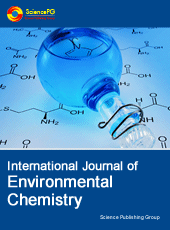 International Journal of Environmental Chemistry
International Journal of Environmental Chemistry (IJEC) aims at bringing into the light the domain of environmental chemistry. It creates a forum for researcher and scholars in this field to deal with the problems of atmospheric, aquatic and soil chemistry. The journal publishes the most significant new research papers or any other original contribution in the form of reviews and reports in all areas pertaining to its scope.
Abstracting and Indexing
Journal Article Workflow
Be familiar with the process of article publishing, then you can know exactly where your article is in the whole publication process, such as Article Reviewed, Article Accepted and Article Published. Check your article status here.