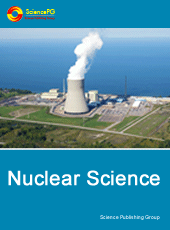 Nuclear Science
Nuclear Science (NS) is an international, professional, and peer reviewed journal, it creates a unique medium for the publication of new developments and advances in nuclear science including luminesance mechanisms, luminescent materials, radionuclide metrology, neutron and reactor physics, radiation protection methods, nuclear safety, nuclear forensic sciences, etc.
Abstracting and Indexing
Journal Article Workflow
Be familiar with the process of article publishing, then you can know exactly where your article is in the whole publication process, such as Article Reviewed, Article Accepted and Article Published. Check your article status here.