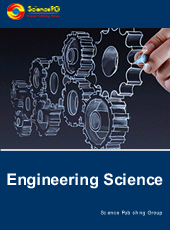 Engineering Science
Engineering Science (ES) is an international, peer reviewed and open access journal providing a unique forum for researchers, scholars and practitioners to concern dynamic and rapid evolution of knowledge in the engineering field. This journal publishes high-quality original research, case reports, reviews and meeting reports.
Abstracting and Indexing
Journal Article Workflow
Be familiar with the process of article publishing, then you can know exactly where your article is in the whole publication process, such as Article Reviewed, Article Accepted and Article Published. Check your article status here.