Lead Guest Editor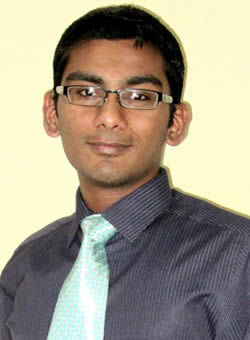 Department of Head & Neck Surgical Oncology, Curie Manavata Cancer Centre, Nashik, Maharastra, India
Guest Editors
Nirmalya Kumar Sinha


Department of Nutrition, Raja N.L. Khan Women's College, West Bengal, India

Sati Bozkurt


Department of Psychiatric And Mental Health Nursing, Faculty of Nursing , Ege University, Izmit, Turkey

Faculty of Nursing, Tanta University, Makkah, Saudi Arabia, Egypt

Arzu Genc


School of Physical Therapy and Rehabilitation, Dokuz Eylül University, Izmir, Inciralti, Turkey

Zubair Mohammad


Department of Medical Microbiology, Faculty of Medicine, University of Tabuk, Tabuk, Tabuk , Saudi Arabia

Muhammad Adnan


Department of Clinical Pharmacy, College of Pharmacy and Dentistry, Buraydah Private College, Al Qassim, Saudi Arabia

Faisal Gulzar


Department of Pharmacology, Faculty of Pharmacy, University of Sargodha, Sargodha, Lahore, Pakistan

Department of Emergency Medicine, Northern State Medical University, Arkhangelsk, Russia
Guidelines for Submission
Manuscripts can be submitted until the expiry of the deadline. Submissions must be previously unpublished and may not be under consideration elsewhere.
Papers should be formatted according to the guidelines for authors (see:
http://www.sciencepublishinggroup.com/journal/guideforauthors?journalid=251
). By submitting your manuscripts to the special issue, you are acknowledging that you accept the rules established for publication of manuscripts, including agreement to pay the Article Processing Charges for the manuscripts. Manuscripts should be submitted electronically through the online manuscript submission system at
http://www.sciencepublishinggroup.com/login
. All papers will be peer-reviewed. Accepted papers will be published continuously in the journal and will be listed together on the special issue website.
Published Papers
1
Authors: Abuimara Amer
Pages: 1-5
Published Online: Jun. 14, 2014
2
Authors: Mulatu Kassie, Amanu Aragaw, Alemayehu Belay
Pages: 6-13
Published Online: Jun. 14, 2014
3
Authors: Alba Robert Dumi, Zamira Sinaj
Pages: 14-19
Published Online: Jun. 14, 2014
4
Authors: Philip Aniah
Pages: 20-28
Published Online: Jun. 14, 2014
5
Authors: Mohammad Akheel, Suryapratap Singh Tomar
Pages: 29-32
Published Online: Jun. 14, 2014
Introduction
Behavior change has become a central objective of public health and public health policy past years. In recent years, much attention and support has been paid to the public health field in preventing illness and maintaining good health by changing individuals' behaviors. It is necessary to highlight the application of behavioral and social science perspectives to research on contemporary health problems. Understanding an influence on health behaviors and health risk factors is essential and associated with behavioral change which would be considered protective and health enhancing. The purpose of this special issue is to explore research on health education, health communication, health behavioral changes, and public health policies, evaluates them with multilevel aspects, and exchanges knowledge in public health in interdisciplinary and international arenas.