Lead Guest Editor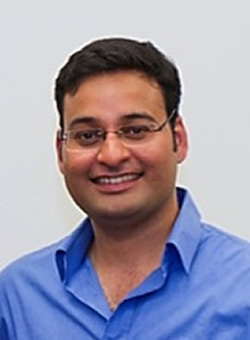 Center for Biological Sciences, Central University of Bihar, Patna, Bihar, India
Guest Editors
Department of Molecular Biology and Genetics, Istanbul Arel University, Istanbul, Buyukcekmece, Turkey

Department of Biochemistry, All India Institute of Medical Sciences (AIIMS), Bhopal, Madhya Pradesh, India

Centre for Biological Sciences (Biotechnology), Central University South Bihar, Patna, Bihar, India

Department of Pathology and Laboratory Medicine, AIIMS-Patna, Patna, Bihar, India

Department of Biodesign, Stanford University, Palo Alto, California, USA

Ashutosh Shrivastava


Division of Experimental Medicine, Beth Israel Deaconess Medical Center, Boston, Massachusetts, USA
Guidelines for Submission
Manuscripts can be submitted until the expiry of the deadline. Submissions must be previously unpublished and may not be under consideration elsewhere.
Papers should be formatted according to the guidelines for authors (see:
http://www.sciencepublishinggroup.com/journal/guideforauthors?journalid=111
). By submitting your manuscripts to the special issue, you are acknowledging that you accept the rules established for publication of manuscripts, including agreement to pay the Article Processing Charges for the manuscripts. Manuscripts should be submitted electronically through the online manuscript submission system at
http://www.sciencepublishinggroup.com/login
. All papers will be peer-reviewed. Accepted papers will be published continuously in the journal and will be listed together on the special issue website.
Published Papers
1
Authors: Rajeev Nema, Ashok Kumar
Pages: 1-7
Published Online: Feb. 10, 2015
2
Authors: Lokendra Kumar Sharma, Meenakshi Tiwari, Santosh Kumar Mishra
Pages: 8-16
Published Online: Feb. 10, 2015
3
Authors: Ashutosh Shrivastava
Pages: 17-21
Published Online: Mar. 12, 2015
4
Authors: Meenakshi Tiwari, Lokendra Kumar Sharma, Ajit K. Saxena, Madan M. Godbole
Pages: 22-30
Published Online: Mar. 20, 2015
5
Authors: Nadra Sadaf, Jawaid Ahsan, Saif Ahmad, Rizwanul Haque
Pages: 31-37
Published Online: Jun. 9, 2015
Introduction
Mitochondria play a central role in energy metabolism. It is now well established that functional mitochondria are important in the regulation of several essential cellular metabolic pathways, apoptosis, signal transduction and cell growth. It is of particular importance in the high energy requiring tissues such as brain, heart and muscle. Mitochondrial defects have been implicated in a wide range of clinical conditions such as cancer, neuro-degeneration, obesity, diabetes, ageing and age associated disorders including Parkinson's, Alzheimer's and loss of muscle mass. Since mitochondrial DNA is maternally inherited, mutations in the mitochondrial DNA have also been linked to rare childhood diseases and metabolic syndromes. In recent years tremendous progress has been made in deciphering novel mechanisms of mitochondria in cellular signaling. Rerouting of metabolites in mitochondrial TCA cycle provides alternative ways to generate building blocks such as nucleotides and amino acids for cellular growth and proliferation. Damaged mitochondria are removed through autophagy or functional mitochondria are maintained through enhancing mitochondrial biogenesis. Mitochondrial fission and fusion mechanisms are providing new insights into mitochondrial quality control. In this special issue we will highlight functional aspects of mitochondria in maintaining cellular homeostasis and also the consequences of mitochondrial defects that contributes in disease progression.