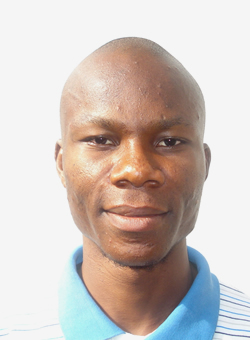 Department of Pharmaceutical Microbiology & Biotechnology, Nnamdi Azikiwe University Awka, Anambra State, Nigeria
Guest Editors
Charles O. Esimone

Department of Pharmaceutical Microbiology & Biotechnology, Faculty of Pharmaceutical Sciences, Nnamdi Azikiwe University
Awka, Nigeria
Paper List
1
Authors: Rono Salinah J., Kakai Rose, Esamai Fabian
Pages: 1-8
Published Online: Jul. 31, 2014
DOI:
10.11648/j.ajls.s.2014020603.11
2
Authors: Ejikeugwu Chika, Umeokoli Blessing, Iroha Ifeanyichukwu, Ugwu Malachy, Esimone Charles
Pages: 9-12
Published Online: Sep. 30, 2014
DOI:
10.11648/j.ajls.s.2014020603.12
3
Authors: Gallego-Vilar Daniel, Sanchis-Verdu Laura, Beltran Persiva Jose, Cuñat-Albert Enrique, Cervello-Grima Enrique, Gallego-Gomez Juan, Perez-Mestre Mateo
Pages: 13-17
Published Online: Nov. 24, 2014
DOI:
10.11648/j.ajls.s.2014020603.13
4
Authors: Mohammad Reza Haeri, Behnaz Jalalizadegan, Fatemeh Tabatabaie
Pages: 18-21
Published Online: Dec. 27, 2014
DOI:
10.11648/j.ajls.s.2014020603.14
5
Authors: Amin Jafari, Jamshid Raheb, Hassan Bardania, Behnam Rasekh
Pages: 22-30
Published Online: Mar. 23, 2017
DOI:
10.11648/j.ajls.s.2014020603.15
Introduction
Microbiology is a vast and interesting field in the biological sciences. As the mother of all biological sciences, it holds sway to revolutionizing healthcare delivery across the world due to the potential biological activities of microorganisms that have been exploited in time past and now (even more) to improve mans living condition. Microbiology Research will see to the speedy publication of high-quality papers that will assist in knowledge dissemination in this very important field, and bring researchers, scientists, lecturers and students alike to novel discoveries in the field of Microbiology across the globe.

This special issue could serve as a panacea to bringing researchers in the field of microbiology close to practicable data as it relates to infectious diseases and their containment across the globe.

Review of manuscripts will be completed within one week after submission. Accepted manuscripts will be published as soon as authors pay the article processing fee.