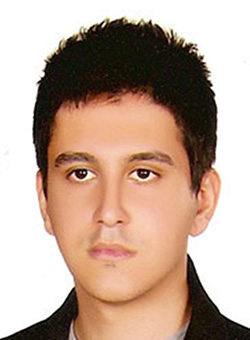 Project Management Institute (PMI), Toronto, Ontario, Canada
Guest Editors
Shima Abdollahi Barfjan

Electrical Engineering Department, Imam Khomaini International University
Qazvin, Iran
Mina Vakili

Nano Technology Department, Semnan University
Esfahan, Iran
Khatereh Jamshidi

Materials Science and Engineering Department, Imam Khomaini International University
Qazvin, Tehran, Iran
Marjan Darabi

Materials Science and Engineering Department, Imam Khomaini International University
Qazvin, Tehran, Iran
Negin Allahmoradi

Materials Science and Engineering Department, Imam Khomaini International University
Qazvin, Kermanshah, Iran
Welspun Pipes Inc.
Little Rock, Arkansas, USA
Saeed Ghali

Central Metallurgical Research and Development Institute (CMRDI)
Cairo, Helwan - El-Tibeen, Egypt
Introduction
Metal Matrix Composites (MMCs) have found application in many areas of daily life for quite some time. Often it is not realized that the application makes use of composite materials. MMCs are made by dispersing a reinforcing material into a metal matrix.

MMCs manufacturing can be broken into three types: 1.Solid, 2.Liquid and 3.vapor.

Solid state methods

1. Powder blending and consolidation (powder metallurgy): Powdered metal and discontinuous reinforcement are mixed and then bonded through a process of compaction, degassing, and thermo-mechanical treatment (possibly via hot isostatic pressing (HIP) or extrusion)2. Foil diffusion bonding: Layers of metal foil are sandwiched with long fibers, and then pressed through to form a matrix

Liquid state methods

1. Electroplating and electroforming: A solution containing metal ions loaded with reinforcing particles is co-deposited forming a composite material

2. Stir casting: Discontinuous reinforcement is stirred into molten metal, which is allowed to solidify

3. Pressure infiltration: Molten metal is infiltrated into the reinforcement through use a kind of pressure such as gas pressure

4. Squeeze casting: Molten metal is injected into a form with fibers pre-placed inside it

5. Spray deposition: Molten metal is sprayed onto a continuous fiber substrate

6. Reactive processing: A chemical reaction occurs, with one of the reactants forming the matrix and the other the reinforcement


Semi-solid state methods

1. Semi-solid powder processing: Powder mixture is heated up to semi-solid state and pressure is applied to form the composites.


Vapor deposition

1. Physical vapor deposition: The fiber is passed through a thick cloud of vaporized metal, coating it.


In-situ fabrication technique

1. Controlled unidirectional solidification of a eutectic alloy can result in a two-phase microstructure with one of the phases, present in lamellar or fiber form, distributed in the matrix.



Contributions dealing with new methods for Manufacturing of MMCs can also be valuable and will be welcome.