Lead Guest Editor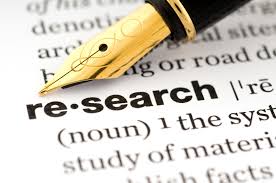 Nutrition and Endocrine Research Center, Research Institute for Endocrine Sciences, Shahid Beheshti University of Medical Sciences, Tehran, Iran
Guest Editor
Parvin Mirmiran


Department of Clinical Nutrition and Dietetics, Faculty of Nutrition Sciences and Food Technology, Tehran, Iran
Guidelines for Submission
Manuscripts can be submitted until the expiry of the deadline. Submissions must be previously unpublished and may not be under consideration elsewhere.
Papers should be formatted according to the guidelines for authors (see:
http://www.sciencepublishinggroup.com/journal/guideforauthors?journalid=153
). By submitting your manuscripts to the special issue, you are acknowledging that you accept the rules established for publication of manuscripts, including agreement to pay the Article Processing Charges for the manuscripts. Manuscripts should be submitted electronically through the online manuscript submission system at
http://www.sciencepublishinggroup.com/login
. All papers will be peer-reviewed. Accepted papers will be published continuously in the journal and will be listed together on the special issue website.
Published Papers
1
Authors: Zahra Bahadoran, Parvin Mirmiran, Somayeh Hosseinpour-Niazi, Fereidoun Azizi
Pages: 1-5
Published Online: Sep. 20, 2014
2
Authors: Zahra Bahadoran, Parvin Mirmiran
Pages: 6-9
Published Online: Sep. 20, 2014
3
Authors: Zahra Aslani, Beitollahe Alipour, Zahra Bahadoran, Farzane Bagherzadeh, Parvin Mirmiran
Pages: 10-14
Published Online: Nov. 14, 2014
4
Authors: Zahra Aslani, Beitollahe Alipour, Parvin Mirmiran, Zahra Bahadoran
Pages: 15-20
Published Online: Dec. 31, 2014
5
Authors: Farzaneh Bagherzadeh, Mehrangiz Ebrahimi-Mameghani, Mohammad Asghari Jafarabadi, Zahra Aslani, Sare Edalati
Pages: 21-25
Published Online: Mar. 2, 2015
6
Authors: Mamta Kumari, Shashi Jain
Pages: 26-29
Published Online: Mar. 21, 2015
Introduction
Type 2 diabetes is a metabolic disorder characterized by hyperglycemia, developing insulin resistance, β-cell dysfunction and impaired insulin secretion. Several multiple metabolic disorders including impaired lipid and lipoprotein metabolism, oxidative stress, sub-clinical inflammation, vascular endothelial dysfunction and hypertension have commonly been accompanied with type 2 diabetes; these metabolic disorders lead to long-term pathogenic conditions such as micro- and macro-vascular complications including neuropathy, retinopathy, nephropathy, and a decreased quality of life and an increased mortality rate.

Despite availability of multiple pharmacological interventions including oral hypoglycemic agents and insulin therapy for diabetes management, current evidence shows an alarming trend in the occurrence of undesirable complications in the patients.

During the past two decades, the concept of functional food has been developed; functional foods beyond the basic nutritional functions have potential benefits to promote health and reduce the risk of chronic diseases and therefore they have greatly been considered. In recent years, researchers have focused on properties of functional foods bioactive compounds in control of various aspects of diabetes mellitus. Considering the multiple biological properties of functional foods and its bioactive compounds, application of these foods as a supplement in type 2 diabetic patients, is one of the interests of researchers.

The proposed special issue "Functional Foods and Nutraceuticals for Management of Type 2 Diabetes" could be contain research articles as well as review articles.