Emerging Issues in Food Safety, Food Additives: Risk Assessment, Analytical Methods and Replacement in Foodstuffs
Submission Deadline:
Mar. 20, 2015
Lead Guest Editor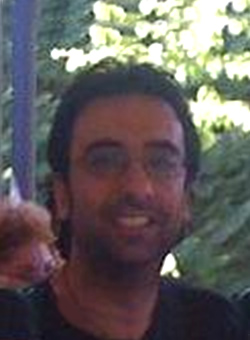 Department of Chemistry, Experimental Zooprophylactic Institute of Puglia and Basilicata, Foggia, Italy
Guest Editor
Guest Editors play a significant role in a special issue. They maintain the quality of published research and enhance the special issue's impact. If you would like to be a Guest Editor or recommend a colleague as a Guest Editor of this special issue, please
Click here
to fulfill the Guest Editor application.
Guidelines for Submission
Manuscripts can be submitted until the expiry of the deadline. Submissions must be previously unpublished and may not be under consideration elsewhere.
Papers should be formatted according to the guidelines for authors (see:
http://www.sciencepublishinggroup.com/journal/guideforauthors?journalid=154
). By submitting your manuscripts to the special issue, you are acknowledging that you accept the rules established for publication of manuscripts, including agreement to pay the Article Processing Charges for the manuscripts. Manuscripts should be submitted electronically through the online manuscript submission system at
http://www.sciencepublishinggroup.com/login
. All papers will be peer-reviewed. Accepted papers will be published continuously in the journal and will be listed together on the special issue website.
Published Papers
1
Authors: Aurelia Di Taranto, Mariateresa Ingegno, Anna Rita Ientile, Marco Iammarino
Pages: 13-17
Published Online: Mar. 10, 2015
2
Authors: Marco Iammarino, Aurelia Di Taranto
Pages: 7-12
Published Online: Jan. 12, 2015
3
Authors: Wei Qin Li, Jian Guo Xu
Pages: 1-6
Published Online: Aug. 24, 2014
Introduction
Food additives are substances that become part of food products either directly or indirectly during processing, storage or packaging. Their use has increased in recent years as a consequence of increased use of processed foods. Moreover, economical and trade reasons have brought about a large diffusion of food additives use, especially regarding the maintaining of product quality, freshness and appealing. It is well known that several food additives (nitrites, nitrates, sulphites, etc.) maybe harmful for humans; moreover, the combination of different substances in the same food product could cause the formation of unwanted compounds (i.e. nitrosamines). For these reasons, the topic "food additives in foodstuffs" is become an emerging issue in food safety. This topic would include the most interesting studies about risk assessment and innovative analytical methods relating to food additives, with a particular focus on the new frontier in food safety and technology, which is the development of innovative food processing for food additives replacement in foodstuffs.