Inclusion Between Individualization and Desolidarization
Lead Guest Editor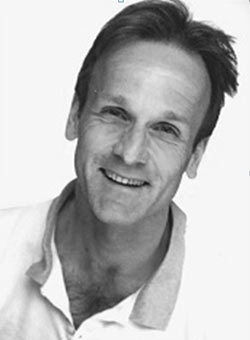 Christian Wevelsiep
Department of Sociology, University of Flensburg, Flensburg, Schleswig-Holstein, Germany
Guest Editor
Guest Editors play a significant role in a special issue. They maintain the quality of published research and enhance the special issue's impact. If you would like to be a Guest Editor or recommend a colleague as a Guest Editor of this special issue, please
Click here
to fulfill the Guest Editor application.
Introduction
From the point of view of civil society, one can make an outlook. One could assume that inclusive culture will expand if it is practiced as a standard of certain interactions. Inclusive relations grow where one deals with one another in this and no other way: non-violently, tolerantly, in solidarity. Inclusive structures spread when the liberal and individual basic rights are realized and there is no longer any doubt about the general norm that everyone has the same life rights, educational rights, human rights and civil rights. If one argues in this way, one thing should perhaps not be overlooked: the standard of civilization we are talking about is a valuable, indispensable good. But it also describes a moral standard that must first be achieved. On the ridge of civilization are groups that consciously represent something, pursue goals and interests, and have the appropriate cultural and social resources. One could speak of the "victors" of modern society, of those who appear to us to be self-powerful. This is not about the phrase that you first have to be wealthy in order to be able to afford morality. It is that a civilized society always produces winners and losers. The "losers" of a certain good society are of course not uncivilized hordes who lack education, brilliance and self-control. It is enough to point out that the worlds in which one grows up and in which one is supposed to achieve something do not in themselves produce the only valid morality. Even if the sociological tradition has claimed otherwise, the living world is no guarantee for a civil society. Neither does the fact of individualization produce any better people in itself. Thus a concept or an idea remains to be discussed that claims to reflect modernity: the individualized society. Here, too, the parallels are unmistakable. The inclusive culture lives in and with the individual appearances. The individual is something of unparalleled value, which should not be adapted to any standard if possible. It will grow, that is the credo, if one carefully observes it in its autonomy - if it is promoted in a way that corresponds to it and with respect to the stories it has to tell. Individualization is therefore indispensable, whatever is connected with it in concrete terms. A look at the constitution of society proves the assumption right: modernity is regarded as a phenomenon in which plurality, polyphony have emerged. The classics of sociology, let us think of Max Weber, Emil Durkheim or Georg Simmel, had already expressed initial doubts about shift and class thinking. In the vibrant modern age, which always produces something new, individuals no longer follow prefabricated life plans. They break away from their original ties and gain new freedoms. These are freedoms that are fundamentally ambivalent, that could bring benefits to people, but that are still accompanied by insecurity, fear, the need to make decisions and excessive demands. They lead to the damaged lives of those who have become transcendently homeless in a world without ties. They have no center and no measure any more, nothing to elevate them above profane things. Compared to the believing subject of the Middle Ages, the modern individual would be the one who is existentially lost. Which form of individualized society would be appropriate at present is now difficult to judge. Is it pseudo-individualization that dominates and forces people into new dependencies? The Hyper-Individualization that performs the dance around the subject? Or does the thought of risk individualization remain the primary consideration in the end?
Aims and Scope:
inclusion
exclusion
solidarity
desolidarization
disintegration
special education
Guidelines for Submission
Please download the template to format your manuscript.