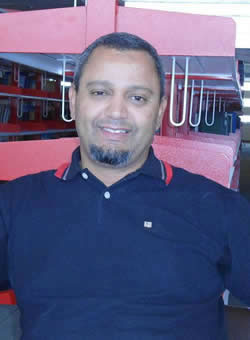 Department of English, University of Adrar, Adrar, Algeria
Guest Editors
English Language Center
Jaffna, Norther Province, Sri Lanka
Department of Humanities, University of Zielona Gora, Poland
lubuskie, Poland
Bakhta Abdelhay

Department of Letters and English, University of Mostaganem
Mostaganem, Algeria
Abdelhamid Bessaid

Department of Letters and English, University of Adrar
Bechar, Adrar, Algeria
Paper List
1
Authors: Yan Chen, Dai Yun
Pages: 1-5
Published Online: Nov. 12, 2014
2
Authors: Bachir Bouhania
Pages: 6-9
Published Online: Nov. 26, 2014
3
Authors: Bachir Bouhania
Pages: 10-14
Published Online: Dec. 30, 2014
Introduction
Today, the world is witnessing an upheaval of various natures in different parts of the planet. The turmoil is consequent of a multifaceted economic, political and social cause of which the immediate shockwave has induced a dual change of global mentalities and of societal superstructures. By the same token, the changing sociologies have impacted a set of overt and covert sociolinguistic norms onto these societies and their members.

The topics of research that can be drawn out of these issues are numerous. Among these, one can cite:

The emergence of new terminologies reflecting novel social tendencies
Changes in roles and breaking role compartmentalisation
Changes in communication politics and the mass-media
Redefinition of the concept of freedom of speech
Language, social status, and social class
Language and gender
Language policy and education
Language and social change

These topics are by no means exhaustive; they can be enriched with other proposals and discussions. Papers dealing with these aforementioned topics, or any other relevant to the overall theme enunciated in this call, are warmly invited.