Vacuum Tube Transportation
Lead Guest Editor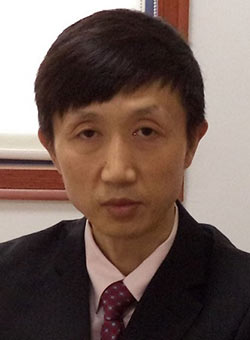 Yaoping Zhang
Vacuum Tube Transportation Institute, Xijing University, Xi'an, China
Guest Editor
Esraa Al-Azawee


Civil Engineering Department, Al-Mansour University College, Baghdad, Iraq
Introduction
People need faster travelling speed. However, due to the aerodynamic drag, high-speed railway, maglev as well as airplanes couldn't run faster further more. If creating low air pressure (vacuum) environment in the tube, then the high-speed railway or maglev which run in it would be faster, even faster than jets. It is just Vacuum Tube Transportation (VTT). VTT concepts and principle was put up by Russia scientist Boris Weinberg early 1914, developed by American scientist Robert Godard after Boris. In the end of 20th, American engineer Daryl Oster applied new VTT patent (being called Evacuated Tube Transportation, ETT), started ET3 company and engaged in studying and developing on VTT. Currently, some other units such as Virgin Hyperloop One and HTT in America, Southwest Jiaotong University, Xijing University, Qingdao University of Science and Technology and China Aerospace Science and Industry Corporation in China, etc., have started research and development on VTT. It's certainly that more and more units would pay attention to VTT. With highly automatization and integration, tube cross-section of VTT can be very small for equal shipping ability, so that its construction cost wouldn't be very high, even less than that of HSR and freeway. VTT tube section diameter would be about 2∼4m and length over 1000 km. It will be the largest scale vacuum equipment on earth. VTT route could be built underground, ground or elevated, namely land VTT. It also could be built on the seabed with right deepth, namely Seabed Vacuum Tube Transporation (SVTT). The vehicle running in land VTT tube should be maglev without friction drag, and the speed in the first developing stage should be more than 600km/h. It's possible that VTT speed will be more than 6000km/h in the future. For the SVTT aimed in going through strait channel, wheel-rail train may be considered and the speed less than 600km/h is acceptable. The economic efficiency SVTT going through strait channel would be better than undersea tunnel and the crossing sea bridge. VTT could reach ultra-speed, and possess some special qualities such as low energy consumption, low pollution, low noise and relatively safe, construction cost not high. It will take on a majority of transportation mission of passengers and freight in long distance, reducing the usage proportion of long-distance highway, railway and flight transport, so that it is prospective to radically solve the global transportation problems.
Aims and Scope:
Vacuum
Tube
Transprtation
Aerodynamic drag
Vacuum pump
Airlock
Maglev
Vehicle
Seabed
Guidelines for Submission
Please download the template to format your manuscript.