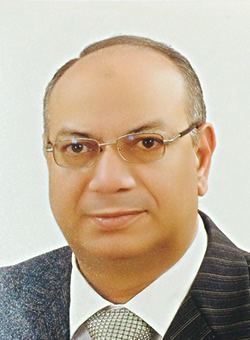 Electrical and Electronics Department, Technical University of Mombasa, Mombasa, Coast Province, Egypt
Guest Editors
Youssef Al Tonbary

Mansoura Faculty of Medicine, Mansoura University
Mansoura, Dakahlia, Egypt
Usama El Safy

Department of Pediatrics Hematology and Oncology Unit, Zagazig University
Zagaig, Al Sharkia, Egypt
Hoda Hassab

Alexandria Faculty of Medicine, Alexandria University
Alexandria, Egypt
Rasha ELAshry

Pediatric Hematology and Oncology, Mansoura Faculty of Medicine, Mansoura University
Mansoura, Egypt
Mohamed Badr

Faculty of Medicine, Zagazeg University
Markaz El-Zakazik, Ash Sharqia, Egypt
Introduction
Despite great progress in the treatment of children and adults with different types of cancer, substantial numbers of patients continue to die of these diseases and the short and long-term toxicities of standard therapy are substantial. . Several molecules have been investigated as a target: specific signal transduction.

We invite investigators to contribute original research articles as well as review articles in this field. Potential topics include, but not limited to:
1. Monoclonal antibody-based therapies.
2. Immunotherapy using T cells genetically engineered.
3. Targeting the NOTCH signaling pathway in this disease.
4. Small-molecule gamma-secretase inhibitors (GSIs).
5. Cancer stem cells (CSCs).
6. Specific signal transduction.
7. Cell surface marker and microenviromental factors.
8. Several drugs (salinomycin, metformin) .