Lead Guest Editor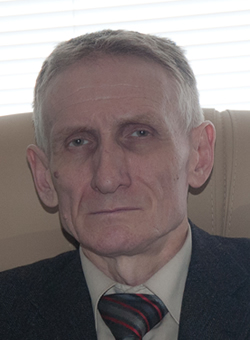 Department of Biochemistry, State Budgetary Educational Institution of Higher Professional Education "Ryazan State I. P. Pavlov Medical University" of Ministry of Public Health of Russian Federation, Ryazan, Russia
Guest Editors
Department of Biochemistry, State Budgetary Educational Institution of Higher Professional Education "Ryazan State I. P. Pavlov Medical University" of Ministry of Public Health of Russian Federation, Ryazan, Russia

Biology Research Institute of Karazin, Kharkov National University, Kharkov, Ukraine
Guidelines for Submission
Manuscripts can be submitted until the expiry of the deadline. Submissions must be previously unpublished and may not be under consideration elsewhere.
Papers should be formatted according to the guidelines for authors (see:
http://www.sciencepublishinggroup.com/journal/guideforauthors?journalid=655
). By submitting your manuscripts to the special issue, you are acknowledging that you accept the rules established for publication of manuscripts, including agreement to pay the Article Processing Charges for the manuscripts. Manuscripts should be submitted electronically through the online manuscript submission system at
http://www.sciencepublishinggroup.com/login
. All papers will be peer-reviewed. Accepted papers will be published continuously in the journal and will be listed together on the special issue website.
Published Papers
1
Authors: Vadim Vyacheslavovich Davydov, Anatoliy Ivanovich Bozhkov, Evgeniya Romanovna Grabovetskaya
Pages: 1-4
Published Online: Aug. 13, 2014
2
Authors: Anatoliy Ivanovich Bozhkov, Elena Mikhajlovna Klimova, Yuriy Viktorovich Nikitchenko, Vadim Vyacheslavovich Davydov, Oxana Vladimirovna Zvyagintseva, Natalia Igorevna Kurguzova, Vadim Ivanovich Sidorov, Alexandr Vladimirovich Naglov
Pages: 5-12
Published Online: Nov. 26, 2014
3
Authors: Gleice Cristina Colombari, Adriana de Andrade Batista Murashima, Omar Feres, Miguel Angelo Hyppolito
Pages: 13-18
Published Online: Nov. 29, 2014
4
Authors: Nadezhda V. Bogdanovskaya, Anastasia V. Golubenko
Pages: 19-24
Published Online: Dec. 27, 2014
5
Authors: Natalia Igorevna Kurguzova, Anatoliy Ivanovich Bozhkov, Yuriy Viktorovich Nikitchenko, Mohammad Ali Yousef Al Begai, Anatoliy Vladimirovich Goltvyansky, Mohammad Morshed Ayed Alsardia, Andrew Anatolievich Bozhkov
Pages: 25-32
Published Online: Jan. 23, 2015
Introduction
Oxidative stress arises in living organisms when pro-oxidant and antioxidant systems are imbalanced. It can be associated with different physiological states (fasting, physical activity, aging, etc.) and pathological processes (diseases of cardiovascular, central nervous and endocrine, respiratory system, etc.). All these diseases and physiological processes are accompanied by formation of stress in the organism. Stress is followed by stimulation of sympathetic adrenal system which causes increase of epinephrine secretion and formation of tissue hypoxia phenomena. As a consequence, the generation of free radicals in cells enhances and chain free radical processes initiate. Increasing of the free radicals level causes damage of cell components.

Oxidative stress is one of the central nonspecific components of pathogenesis of visceral diseases. Therefore, correction of its manifestations can use as non-specific approach to their treatment and prevention. The use of antioxidants nowadays becomes traditional in protecting against oxidative stress. However, the initial hopes for the effectiveness of their use for this purpose have largely failed to materialize. The use of inefficient natural and synthetic antioxidants, as well as their use in inadequate doses may be the reason for this. In this context, it seems more appropriate to increase production of native antioxidants in the organism, primarily enzymes of first line of antioxidant defense for protection against oxidative stress.

Considering the possibility of antioxidants application for protection against oxidative stress, it is necessary to pay attention to the fact that oxidative stress plays an important role in the cells adaptation to free radical damage. This effect is implemented through the stimulation of intracellular signaling pathways associated with the synthesis of antioxidant enzymes and heat shock proteins by reactive oxygen species. Therefore the suppression of this process is not justified. K. Uchida (2000) considers carbonyl products of free radical oxidation as the damaging messengers of oxidative stress.

In this regard, limitation of the negative effect of intensively generated aldehydes during stress can be considered as a fundamentally different approach to protecting against oxidative stress. For this purpose, aldehyde scavengers can be used as well as methods for increasing the rate of gene expression of enzymes catalyzing aldehyde catabolism.

Taking into account the practical importance of searching for new effective approaches to the protection from negative manifestations of oxidative stress in the development of new methods for treatment and prevention of stress-induced diseases, we dedicate a special issue of the journal to this problem.